India No 1 Solar Business School - Institute of Solar Technology, Regd. under NCT New Delhi, GOVT. OF INDIA
IST Bangalore
---
SOLAR POLICY FOR TAMIL NADU - Residential, Commercial & Industrial
1. NET METERING -
Net metering is a billing system that allows rooftop owners having solar system installed at their rooftop to sell any excess electricity generated from solar system to local electricity utility
Capacity of solar system
Size: Min 1 kWp - Max size is linked with shadow free area and annual estimated consumption
Voltage level: Upto 10 kW, 240V- single phase
Above 10 kW and upto 15 kW, 240 V/ 415 V-Three phase
Above 15 kW and upto 100 kW, 415 V-Three phase
Above 100 kW, 11 kV-Three phase (HT)
Conditions: 100% of your Sanctioned Load
Cumulative capacity of all solar systems installed in your area shall not exceed 30% of distribution transformer capacity2 in your area.
---
Tamil Nadu solar policy sets tall 9,000 MW target
Tamil Nadu government on Monday unveiled a new solar energy policy, which targets have 9,000MW of installed solar energy capacity in the state by 2023. While the state had around 2,200MW of solar energy installed capacity till 2018 end, it needs to add 6,800MW of additional capacity in the sector over the next four years.

Interestingly, about 40% of the additional capacity should come from the consumer (rooftop solar systems) category. This demands increased focus of the departments concerned in the state, since the past push has been for large installations. Further, while the state, on an average, had added just about 400MW of new capacity per year in the last five years, its capacity addition has to go up manifold to achieve the target

The Tamil Nadu Solar Energy Policy 2019 intends to create a framework that enables an accelerated development of solar energy in the state, which is the most urbanized and industrial in India. As per the Paris Climate Change Agreement, India has to add 100GW solar capacity by 2022.

Solar energy development will provide green jobs to a significant number of the state's workforce and solar energy development will become available, accessible and affordable to all citizens of Tamil Nadu, with the sector expected to significantly contribute to reducing carbon and water footprint of the state, the state government said as its vision for the new policy.
Testimonial
Very good training, Deeply knowledge about all the solar Equipment and also practically knowledge . Good knowledge . and our sir helps lots of during the course . and give extra knowledge about solar project . In lab we got up briefly knowledge about the all equipment . how to connect series and parallel combination . and how to install Solar project on the site .
- Abhishek Sharma,
Maintenance Engineer at Jupiter Solar Power Limited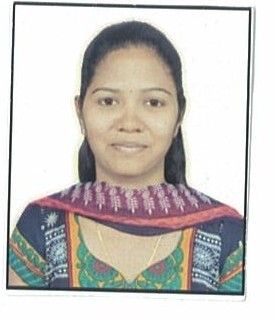 Design calculation & explanation was very helpful. Interactive session were good & quires were resolved. Good scope in field of solar to start a business .....
- Mayuri Soma Veer,
Executive-Renewable Energy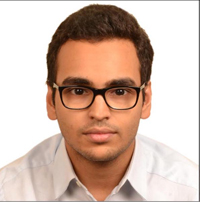 Great platform for learning about the solar industry. Detailed working knowledge and hands-on technical training.
- Amit Bhandari,
Director at AVA2 Green Solutions
Solar Engineering, Business Corporate and Installation Training for youth and professionals from
Tamil Nadu - Kanyakumari, Vallioor, Tirunelveli, Thoothukudi, Kovilpatti, Rameswaram, Madurai, Paramakudi, Dindigul, Tiruchirappalli, Neyveli, Puducherry, Cuddalore, Mettur, Hosur, Vellore, Arani, Chennai,

Our Location
Institute of Solar Technology - Bengaluru Branch
Hands-on Lab Practical at Bangalore
Contact with Head Office
,

Add EV Products (Free Listing)
EVSEMart is an Electric Vehicle equipment directory that B2B and B2C companies can use. Customers can search for suppliers, distributors, manufacturers, vendors in Electric Vehicle industries. customers can quickly find what they want and get the sales process going.
Talent + Training + Teamwork = Startups Entrepreneurs Success Way
Talent:
Successful entrepreneurs are definitely born with traits that help them succeed. But it's rare that anyone is born with very high levels of all talents. If someone is born without a lot of natural entrepreneurial talent, support and development will help that person. Those with lower levels of talent will still benefit from support and development, but they likely won't achieve that same level of success.
Training:
The best way to learn is by doing. Through our structured, step-by-step curriculum of training and challenging business-building assignments, you become as the Founder of an enduring company.

First, attaining a deep level of knowledge, expertise and skill in a particular field could help lead to the start of a more sustainable, high-growth business.
Teamwork:
IST is a collaborative ecosystem, where people of all skill sets, backgrounds, and experiences share ideas, best practices, metrics, and feedback. Why? Because helping each other and sharing expertise leads to faster iteration, more efficient innovation, and faster market growth. So no matter how great the idea and how impatient the entrepreneur, IST can help build the basic skills, knowledge and connections people need to start something of value.